Thank you for helping us promote our Summer 2019 Institutes! Use the resources below to help us spread the word about this great event!
What: Learning Forward's 2019 Summer Institutes
Topic: Advancing Equity and Excellence: Aligning College and Career Ready Standards, Curriculum, Instructional Materials, and Effective Professional Learning
When: July 18-21, 2019
Where: Westin Boston Waterfront hotel
URL: https://institutes.learningforward.org/
Hashtag: #learnfwdinst19
Link to Twitter feed: https://twitter.com/hashtag/LearnFwdInst19
9 ways to promote the Summer Institutes
Text description
Use this text in your newsletters, emails, etc. 
Each year, schools and districts make decisions about the use of curriculum and instructional materials. However, often the system, which includes professional learning structures to ensure effective implementation, is disjointed and lacks coherence. As a result, education initiatives  may not necessarily lead to the results intended for students, and often exacerbate issues of equity and access to high-quality teaching and learning.
Schools and school systems prioritize equity and excellence when they ensure all students have access to effective teaching and meaningful classroom resources aligned to rigorous career- and college-ready standards.
Learning Forward and Student Achievement Partners, with support from the Carnegie Corporation, are combining expertise to focus on the critical role of selecting and implementing high-quality instructional materials, supporting curriculum-anchored professional learning cycles, and establishing leader capacity and learning systems to ensure all students graduate career and college ready.
Attend the full 4-day Institute
Use research to make the "equity and excellence" case for ensuring teachers' access to high-quality instructional materials and job-embedded professional learning to support successful implementation.
Use the Learning Forward team learning cycle to embed deep study and implementation of high-quality instructional materials.
Select and implement high-quality instructional materials for language arts, mathematics, and science.
Establish a learning plan and agenda for a school, team, and individual for the new school year.
Clarify new roles and responsibilities for leaders and a learning plan to support them.
Assess the status of learning conditions and support essential to integrate instructional materials, curriculum, and professional learning agenda and plans for addressing the results.
Develop framework for a plan to implement a coherent system that supports equity and access to high-quality teaching and learning.
Attendees may choose to attend the full four-day event or select sessions individually or in combination.
Social media
Social media has a short lifespan, so be sure to post these multiple times, on multiple platforms. Include the image whenever possible to get the best results.  
(Click to get full-size image to share)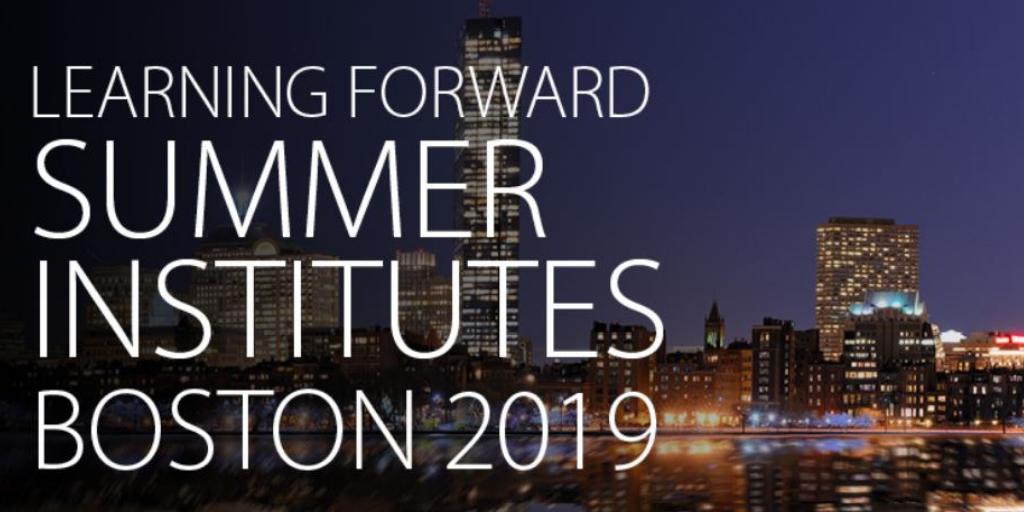 (Right click on image to save to your device and use on social media)
Tweets/posts: 
Promotional video
Share this video on your website or via emails and presentations to emphasize the importance of aligning curriculum and professional learning:
Digital ads
Use these on your website and in your emails. Link to https://institutes.learningforward.org  
(Click to see full-size versions.)
Print ads/fliers
Print these as fliers to hand out at your next event, or place as a full-page ad in your next newsletter or other publication.
Download a full-page PDF flier